Hyland Copper Hanging Lantern
Ships in 1-3 Weeks
SKU
coppersmith-hyland-hanging-lantern
Overview
Hyland Lantern by The CopperSmith. The Hyland Collection takes its name from the Hyland Estate in Essex, England. The towering corner columns on this estate were the primary inspiration for this design. The Hyland Collection combines contemporary and classic styling to create a timeless design, and is designed for those looking for a simple contemporary style. This lovely design is at home both inside and outside. Available in five finishes: Antique Copper, Matte Black, Graphite, Oil Rubbed Bronze, and Stardust Silver.
PLEASE NOTE WHEN ORDERING:
Photos may not depict accessories or mounting device chosen.
Bulb count is dependent on size; see sizing under DETAILS.
The finish selected does not apply to hardware (screws, bolts, chain, latches); hardware is only available in brass. Standard brackets are only available in black. 
Need help with sizing?
Need help with installation?
Please Confirm Your Lantern Configuration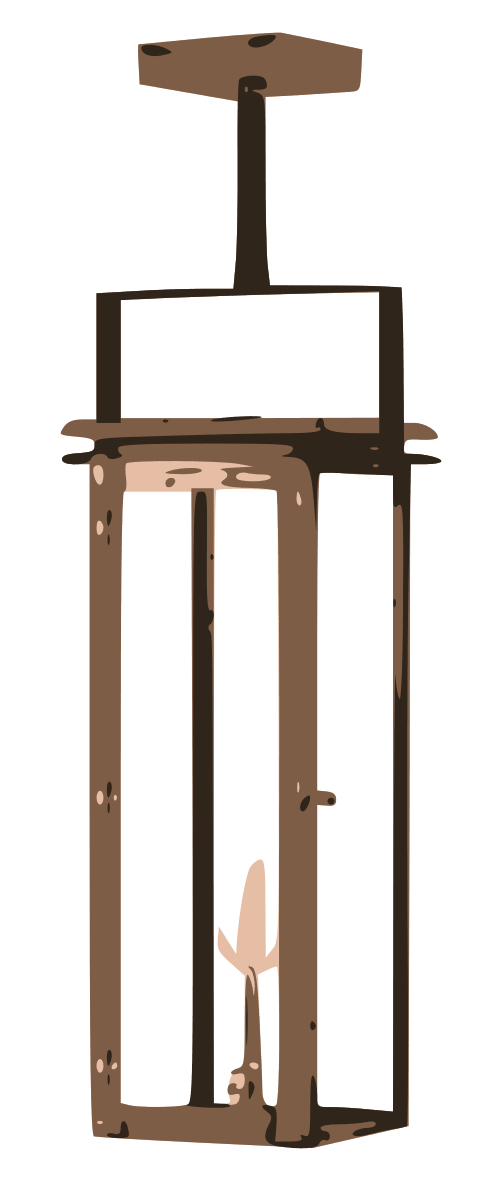 Description
French Market Lanterns is proud to offer the Hyland Lantern by The CopperSmith. Handmade of solid copper, the Hyland Lantern can be built to either gas or electric specifications. This model is available in many mounting options and bracket accessories. Wall mount lantern versions include, gooseneck, mustache, custom scrolls and many more. Post mount variations, as well as, column mount lanterns are available from The Coppersmith. Hanging lantern options include chain mount, stem mount, or yoke mount. The Coppersmith offers all of these lanterns in several sizes to accommodate all needs of home or commercial applications. Emulating the styles of the old world New Orleans Gas Lantern, the Hyland Lantern would be a classically beautiful addition to any home or business.
Details
More Information
Manufacturer
The CopperSmith
SKU
coppersmith-hyland-hanging-lantern
Availability
Ships in 1-3 Weeks
Post Mount Options
Post Mount
Finish Family
Copper - Antique
Mount Type
Hanging - ALL
Size
Small (10"-16" tall), Medium (16.5"-19" tall), Large (20"-27" tall), Extra Large (27.5" or taller)
Fuel Type
Electric - One Bulb, Electric - Two Bulbs, Electric - Three Bulbs
About the Manufacturer
The CopperSmith features one of the largest selections of copper gas and electric lanterns along with many decorative bracket options.
Dimensions (H" x W" x EXT)"
14.5" x 8.5" x single-burner/2-60W bulbs
17.5" x 8.5 x single-burner/2-60W bulbs
20.5" x 8.5" x single-burner/2-60W bulbs
30" x 12" x single-burner/3-60W bulbs