Churchill Post Mount Lantern
Ships in 1-3 Weeks
SKU
coppersmith-churchill-post-mount-bundle
Overview
Churchill Flush Lantern by The CopperSmith. Available in five finishes: Antique Copper, Matte Black, Graphite, Oil Rubbed Bronze, and Stardust Silver.
PLEASE NOTE WHEN ORDERING:
Photos may not depict accessories or mounting device chosen.
Bulb count is dependent on size; see sizing under DETAILS.
The finish selected does not apply to hardware (screws, bolts, chain, latches); hardware is only available in brass. Standard brackets are only available in black. 
Need help with sizing?
Need help with installation?
Please Confirm Your Lantern Configuration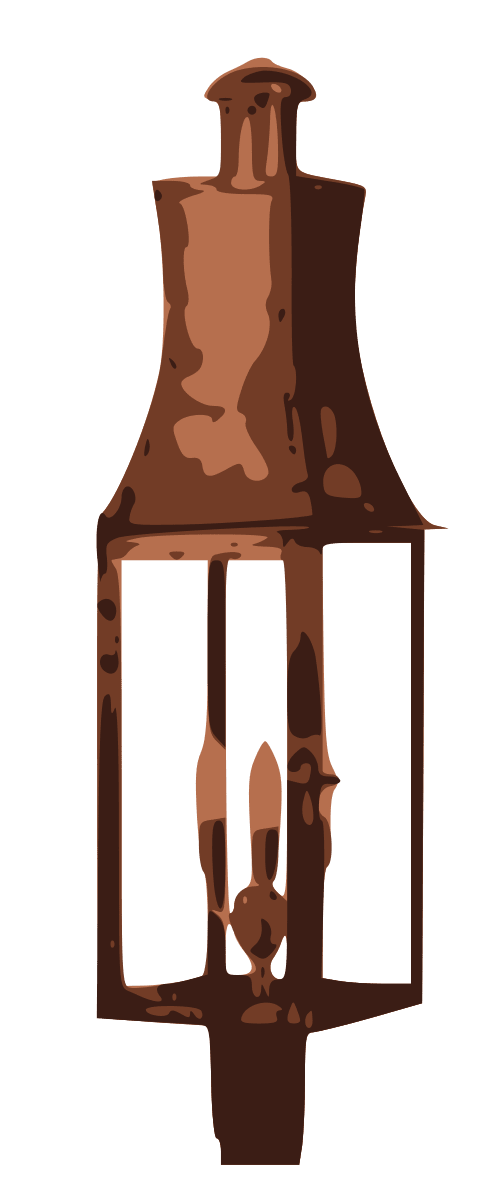 Description
French Market Lanterns is proud to offer the Churchill Lantern by The CopperSmith. The CopperSmith Churchill is a tall lantern with a traditional design, distinctly English. With a timeless elegance that is unmatched, the Churchill is at home in any setting that requires a lantern with a slender silhouette.
Details
More Information
Manufacturer
The CopperSmith
SKU
coppersmith-churchill-post-mount-bundle
Availability
Ships in 1-3 Weeks
Post Mount Options
Post Mount
Glass Type
Clear
Material
Copper
Number of Sides
4 Sided
Fuel Type
Electric - Two Bulbs
About the Manufacturer
The CopperSmith features one of the largest selections of copper gas and electric lanterns along with many decorative bracket options.
Dimensions (H" x W" x EXT)"
28" x 8.5" x single-burner/2-60W bulbs
33" x 10" x single-burner/2-60W bulbs
Installation Manual
Pier Mount and Post Fitter lanterns will have a valve that comes straight from the bottom of the lantern into the column or post.
Do not mount to any flammable or heat-sensitive materials.
All electronic igniters operate on 120V.
Please use 1/4″ flexible copper tubing.
Always check before roughing in your gas line for installation as position changes with the type of mount.