Eslava Street Post Mount Lantern
Ships in 1-3 Weeks
SKU
coppersmith-eslava-street-post-mount-bundle
Overview
Eslava Street Lantern by The CopperSmith. Available in five finishes: Antique Copper, Matte Black, Graphite, Oil Rubbed Bronze, and Stardust Silver.
PLEASE NOTE WHEN ORDERING:
Photos may not depict accessories or mounting device chosen.
Bulb count is dependent on size; see sizing under DETAILS.
The finish selected does not apply to hardware (screws, bolts, chain, latches); hardware is only available in brass. Standard brackets are only available in black. 
Need help with sizing?
Need help with installation?
Please Confirm Your Lantern Configuration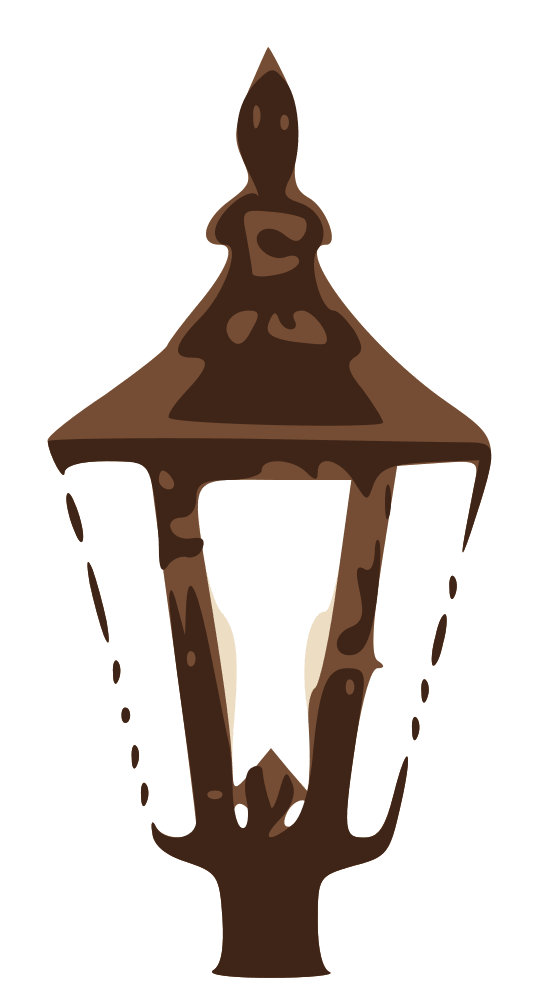 Description
French Market Lanterns is proud to offer the Eslava Street Lantern by The CopperSmith. Sebastian de Eslava established the Viceroyalty of New Granada in 1717 to the jurisdiction of the Spanish Empire in South America. The exquisite traditional architecture of this region was the inspiration for the Eslava lantern family. The Eslava Street Collection, with its distinctive top finial, is a perfect compliment for medium to large homes and commercial projects. Mix and match gas and electric lanterns from the Eslava Street Collection for consistency of design throughout your project.
Details
More Information
Manufacturer
The CopperSmith
SKU
coppersmith-eslava-street-post-mount-bundle
Availability
Ships in 1-3 Weeks
Post Mount Options
Post Mount
Finish Family
Copper - Antique
Glass Type
Clear
Mount Type
Post - ALL
Number of Sides
6 Sided
Size
Large (20"-27" tall), Extra Large (27.5" or taller)
Fuel Type
Electric - Two Bulbs, Electric - Three Bulbs
About the Manufacturer
The CopperSmith features one of the largest selections of copper gas and electric lanterns along with many decorative bracket options.
Dimensions (H" x W" x EXT)"
26.5" x 13" x single-burner/2-60W bulbs
32" x 16" x single-burner/2-60W bulbs
40" x 19" x single-burner/3-60W bulbs
41.5" x 21" x single-burner/3-60W bulbs